GADI ZOHAR – MANAGING PARTNER
Gadi Zohar focuses on successfully completing both complex and simple US Immigration law proceedings. As an immigration lawyer, he has the extensive experience working with a broad clientele on immigration issues, family matters and real estate transactions, the driving factor is securing successful outcomes. A Dean's List graduate of New York Law School, an emphasis is placed on detailed fact finding, clearly interpreting realistic goals, exhaustive research, and creative solutions. Highly praised by clients for genuine sensitivity to the difficult situations they face, he carefully explains his process and objectives. This honesty and integrity have resulted in a firm built on referrals and community support.
A timely response is imperative in dealing with these matters. Being available to meet client needs, answer questions to be able to guide the process to positive closure, we're familiar with the process and will guide you through with legal help. Gadi Zohar is a member in good standing of the Bar of the State of New York and a member of the American Immigration Lawyers Association (www.AILA.com), the world's largest organization of immigration lawyers.
You hire an attorney to represent YOU expecting honest, reliable and genuine care.
I made the decision to be an attorney because I can affect a positive difference in your life.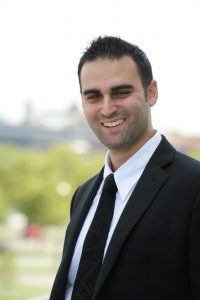 My resume identifies how I can help you:
Focus on immigration law with extraordinary success on family based green card cases, removal of conditional residency cases, VAWA, special immigrant juvenile cases, I-601 & I-601a waivers, 212 (d) waivers, asylum cases
Responsible for business immigration cases including: h1-b visa applications, R-1 visas, and TN visas
Present compelling cases to gain best outcomes in court to achieve a 90 percent success rate on initial appearance
Responsible for cases in family law (divorce, prenuptial agreements) and collections
Successfully represented clients in removal proceedings
Specifically requested and highly regarded by clients based on skills and consultative style
Immediate resolution of client problems by troubleshooting and developing effective tactics
Utilize creative strategies to achieve responsible outcomes
Counsel clients in preparation for court appearances
Prepare well written and thoroughly researched documents, as required by the court
Manage heavy case load, while timely response to client needs and requests from the courts
Ability to question as well as listen and interpret answers to position information to my client's advantage – extraordinary communication skills
Represent clients throughout the country at multiple immigration offices
Fluent in Hebrew
If you are looking for legal help, assistance obtaining an immigration visa, green card, amnesty, or help avoiding deportation, we're able to aid you with our legal expertise and knowledge. Set up a free consultation with us today by filling out the form below. We look forward to assisting you with your immigration needs.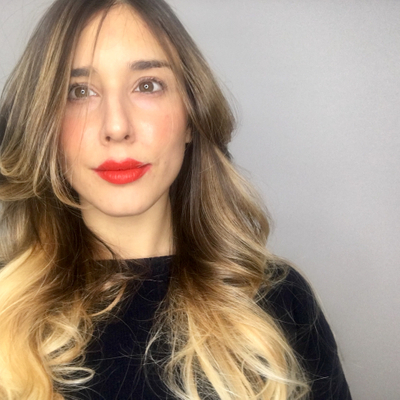 CHIARA GIANNOBILE – ASSOCIATE ATTORNEY
Chiara Giannobile is an associate in Zohar Law's New York office and a member of the Immigration practice. She transferred into the Immigration practice from Criminal Defense practice, where she focused on White Collar litigation. Prior to joining Zohar Law, Chiara worked for the Office of the Los Angeles County District Attorney and in different firms throughout Europe and the United States, like in New York, San Diego, Los Angeles, Rome and London.
Chiara received her LLM from University of California, Los Angeles where she was a member of UCLA Law Women's Lead, CJ and PI Community, SBA and a volunteer for LSIJ and ELS.
She received her JD and two master's degrees from International University of Social Studies (LUISS) Guido Carli in Rome, Italy.
Chiara was raised in Italy and she speaks English, Italian, Spanish, French, and Russian.
WE FOCUS ON ALL THINGS LEGAL
Immigration law and government policies regarding visas, the right to work and deportation.

DEPENDABLE
Backed by years of knowledge and experience, the immigration lawyers at Zohar Law Firm in Manhattan provides unparalleled legal services that protect the rights of those immigrating to this country. Find out what makes us the chosen firm of New York families.

SERVICES
Covering all matters of immigration law, including visa assignment, green cards and deportation, the legal team at Zohar Law firm in Manhattan is prepared to handle all immigration issues with creativity and personalized attention to best suit your needs.

OUR LOCATION
Operating out of the World Trade Center in New York City, the Zohar Law Firm welcomes those who look to become US citizens and those who prefer to work and live here. Within close proximity to the immigration building and courthouse in lower Manhattan, we support the highly-diversified population of the region with pride.

CONTACT US
From assistance with visa applications to help with deportation issues, our client-focused legal team is now taking new clients. Please contact us for a comprehensive legal consultation. We are the preferred team of immigration attorneys serving an international clientele.
Attorney Advertising Notice
Prior results do not guarantee a similar outcome.