HELPING YOU UNDERSTAND VAWA GREEN CARDS
Zohar Law Can Help You With This Complicated Immigration Law
THE VAWA GREEN CARD PROCESS
The Violence Against Women Act (VAWA) was passed by the US federal government originally in 1994. This act contained provisions that provided immigration benefits to spouses, parents, and children who have been victims of abusive U.S. citizens or lawful permanent residents. One of the key benefits of the VAWA Green Card Process is that you don't have to rely on a family member to help you obtain lawful status; instead, you can self-petition for a green card without having to notify the offending family member or person i.e. the perpetrator of the crime(s). This immigration law is extremely complicated and will require the services of a top-notch immigration lawyer in New York, Zohar Law, in order to obtain this status. Contact us today for a free consultation!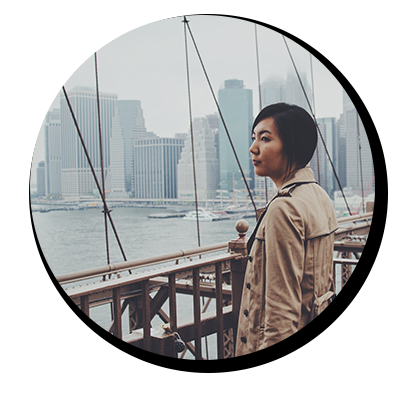 STEPS TO THE VAWA GREEN CARD PROCESS IN THE UNITED STATES
Need evidence of your abuse. This can be a personal declaration, police or hospital records, or court-issued protective orders.
Need evidence that you are of good moral character. This needs to show you have no criminal record.
Proof that the abuser is a U.S. citizen or holds a green card and that you are the abuser's spouse, child, or parent
Proof you lived with the abuser.
Proof you live in the U.S.
File Form I-360 with supporting evidence that you were abused.
File an application for a green card
The Immigration and Nationality Act was amended to include the Violence Against Women Act, created provisions for victims of domestic abuse to petition for a green card without the abuser's knowledge. Applying equally to both men and women, VAWA provisions are permanent and are meant to facilitate safety and independence for the abused.
Those eligible to file for legal status under VAWA visas include:
Spouses – If you are an abused spouse of a U.S. citizen or a permanent resident green card holder you may file, without the knowledge of your spouse, for your own permanent residence. You may also file if your child was the victim of abuse at the hands of your permanent resident or citizen spouse. Any unmarried children under the age of 21 can be included in your petition.
Parents – You may file for a VAWA green card if you are being abused by your U.S. son or daughter.
Child – If you are under the age of 21, unmarried and being abused by your permanent resident or citizen parent, you may file for yourself. If you have children, you may include them on your petition. If you are filing after the age of 21, but before the age of 25, you can still file but you'll have to prove that it was the abuse that delayed the ability to file.
Due to the nature of this process, you will need an ally by your side. Our immigration lawyers at Zohar Law in New York will work diligently to help you obtain the VAWA green card. We are intimately familiar with the process, the steps to take, and what form of proof you will need. The filing process and eligibility requirements can be quite complicated in regards to these cases, making the need for legal advice and representation imperative to gaining the protection you need. We are here when you need us the most. Don't wait another day to experience the freedom from abuse that you so rightfully deserve. Reach out to an immigration attorney at Zohar Law Firm for a confidential consultation today. For more information on immigration visas, call
WE FOCUS ON ALL THINGS LEGAL
Immigration law and government policies regarding visas, the right to work and deportation.
Attorney Advertising Notice
Prior results do not guarantee a similar outcome.