AM I ELIGIBLE FOR ASYLUM?
Asylum is a way to seek refuge in the United States when your home country is not safe. According to law, asylum seekers must have either been a victim of past persecution in their home country or have a well-founded fear of persecution if they return. For those that are granted asylum, you can apply for a permanent resident card after a year, and four years after that you will be eligible to apply for naturalization. If you or a loved one would like to apply for asylum in the United States, contact Zohar Law Firm in NYC for assistance from an experienced immigration lawyer.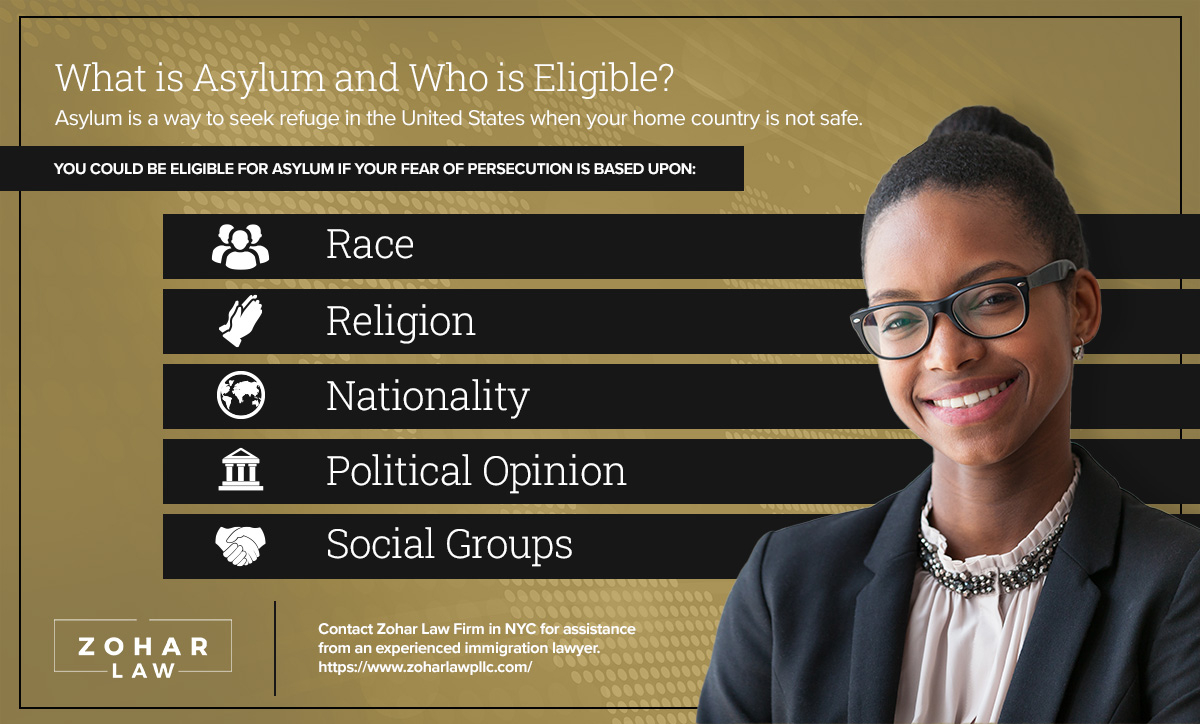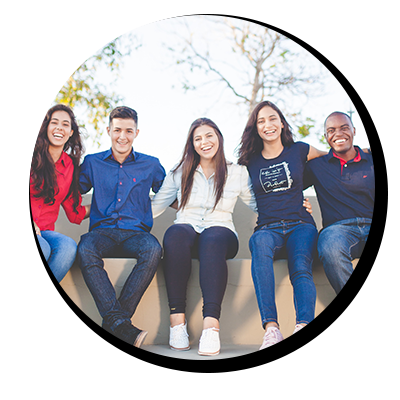 YOU COULD BE ELIGIBLE FOR ASYLUM IF YOUR FEAR OF PERSECUTION IS BASED UPON:
Race
Religion
Nationality
Political opinion
Membership in a particular social group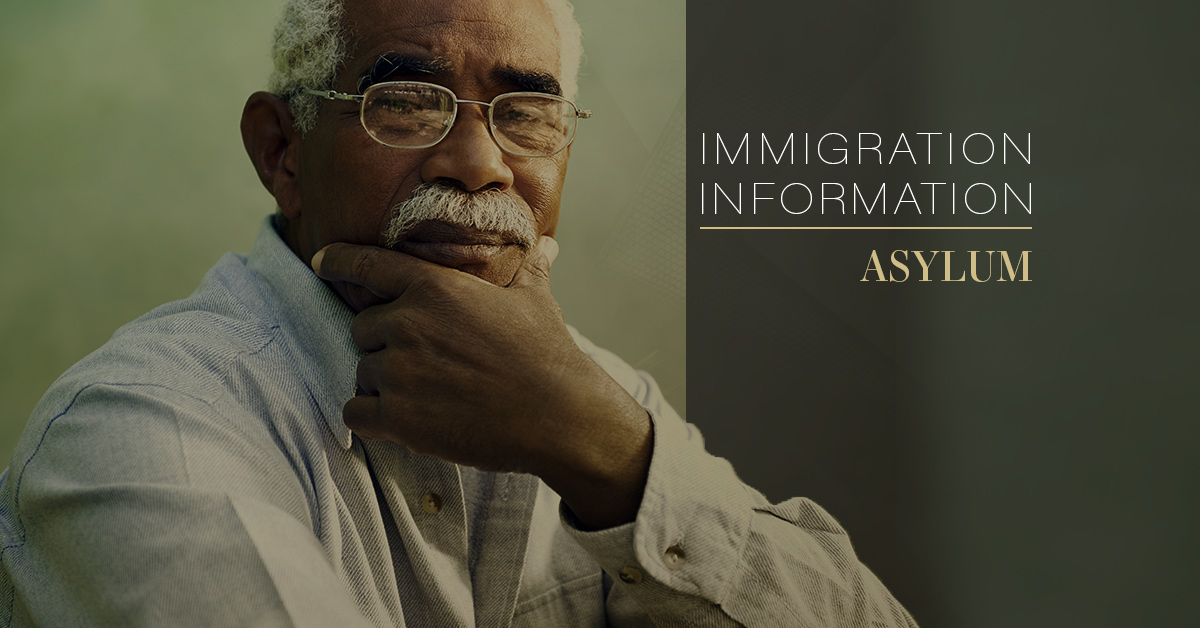 Asylum
IMMIGRATION INFORMATION
WHAT IS ASYLUM?
Asylum means that you're able to seek refuge from persecution in another country. Basically, is when you're protected legally from going back to your home country. Asylum is possible if you have been persecuted because of your nationality, religion, race, political opinion, and a membership with a specific group. When you are granted asylum, you're actively seeking protection from being deported once you've entered the country. In the case of the United States, you're able to apply for asylum when you're outside of the country as well as when you've entered the country illegally. If you're afraid to return to your home country for whatever reason – whether it's past crimes or because of persecution – you're able to apply for asylum in the United States. However, keep in mind that not every status is granted and guaranteed, it's best if you take the time to talk to an immigration attorney for more immigration information.
HOW CAN ZOHAR LAW PLLC LAW OFFICE HELP ME?
Zohar Law PLLC is a law office that's located right in Manhattan. As an immigration attorney, we strive to meet the expectations of our clients. We don't believe in a one-size-fits-all mentality. Instead, even though a case may be similar, we treat it differently. We believe in supporting the community by administering honesty and integrity to each client who comes through even if they are just asking a straightforward immigration information question. When you decide on our law office, we'll do everything in our power to give you the guidance and legal help you need during this difficult time. We are able to help with citizenship, as well as naturalization and more services that will allow you to meet your immigration goals. When you hire an immigration attorney at Zohar Law PLLC, we'll help you to the best of our abilities.
WE FOCUS ON ALL THINGS LEGAL
Immigration law and government policies regarding visas, the right to work and deportation.
Attorney Advertising Notice
Prior results do not guarantee a similar outcome.