NON-IMMIGRANT VISAS FOR SPECIALTY OCCUPATIONS
The H-1B visa is a non-immigrant visa for specialty occupations, DOD cooperative research and development project workers, and fashion models. Both the H-1B speciality occupation visa and H-1B2 DOD researcher development project worker visa require the individual to hold at least a bachelor's degree or foreign equivalent in their field and for the job they will be performing to require specialized or comlex knowledge that is obtained through this degree. The H-1B3 fashion model visa requires that the individual is a fashion model of distinguished merit and ability. The H-1B visa allows the individual to work and stay in the United States for a period of two years and may be renewed once for a total of six years. If you are seeking a H-1B visa, it's time to speak with the experienced immigeration law team at Zohar Law. Call us today for a free 15-minute consultation.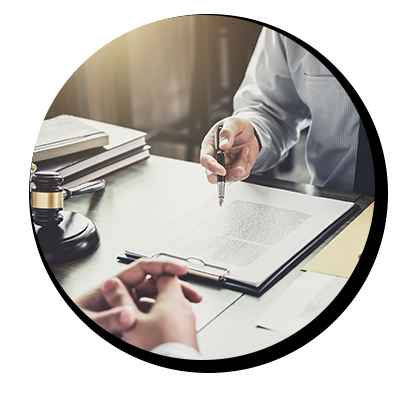 AN OVERVIEW OF THE H-1B VISA:
The H-1B visa is a non-immigrant visa for those working in speciality occupations, DOD cooperative research and development project works, and fashion models
Those in specialty occupations or working for the DOD must have at least a bachelor's degree or foreign equivalent to be eligible
A fashion model applying for this visa must be one of prominence
The H-1B visa is good for three years and can be renewed one time
There is a cap of 65,000 new H-1B visas each fiscal year
WHAT IS AN H-1B VISA?
In the United States, an H-1B Visa is a type of nonimmigrant visa. When a company in the United States wants to employ a worker in a certain special field, then they can apply for an H-1B Visa. If you have a Bachelor's degree or higher in a special occupation, then you can apply for a H-1B Visa to come work for a company in the United States. Some of the fields that allow you to apply for an H1-B Visa are mathematics, science, medicine, engineering, architecture, accounting, finance, and information technology. If you have a high level of education in a special field and are looking for a visa to come work in the United States, then an H-B1 Visa is the type of visa you want to apply to obtain. H1-B Visas are easier to apply for than green cards, and more U.S. companies have a tendency to go for them because it is a quicker process. When a company wants to bring in a noncitizen for a longer term assignment within the United States, the best visa to obtain is the H-1B Visa.
HOW CAN ZOHAR LAW PLLC FIRM HELP YOU?
At Zohar Law PLLC, a law office located in New York City, you're able to meet with an immigration lawyer who has your best interests at heart. When you come to Zohar Law PLLC firm, you're able to get a personal consultation with an immigration lawyer. You're able to sit down with an immigration lawyer for a one-on-one consultation to discuss a plan to figure out what type of visa is best for you. When you want to obtain an H1-B Visa, you need to contact an immigration lawyer who is familiar with the system and knows how to help you to the best of his or her abilities and in a timely fashion. We understand the sensitivity of immigration, which is why we strive to figure out a plan of action from the beginning to ensure our client's needs are met. If you're interested in obtaining an H-1B Visa or speaking to an immigration lawyer, then take the time to fill out the form below.
WE FOCUS ON ALL THINGS LEGAL
Immigration law and government policies regarding visas, the right to work and deportation.
Attorney Advertising Notice
Prior results do not guarantee a similar outcome.