HELPING YOU UNDERSTAND THE E-2 VISA
Zohar Law Is the Immigration Law Team You Want on Your Side
THE TREATY INVESTOR VISA
The E-2 visa, or the treaty investor visa, is a non-immigrant visa that allows an individual to live in the United States for a limited amount of time. The individual applying for an E-2 visa must invest money in an American company, work at that same company during their stay, and be from a country that has a national treaty with the United States. The treaty investor visa can last up to five years and be extended an unlimited amount of times. Read on to learn more about the E-2 visa and contact the immigration law team at Zohar Law PLLC in NYC when you are ready to apply.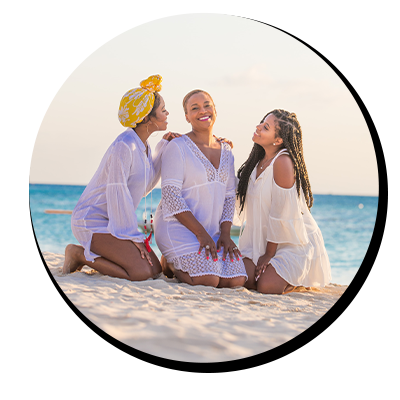 WHAT YOU SHOULD KNOW ABOUT THE E-2 TREATY INVESTOR VISA:
You must invest in an American company who sponsors your visa
You must work at this same company during your stay in America
You must be from a company that has a national treaty with the United States
You can remain in the US for up to five years, but may extend your visa for a lengthier stay
One of the many types of visas we can help you apply for is the E-2 visa. The E-2 visa is a non-immigrant visa, which means you are looking to stay in the country for a short amount of time instead of a lengthier stay. The E-2 visa allows you to do business with a treaty country where you'll be investing a substantial amount of capital into a United States business. For example, if you're from the United Kingdom and you want to invest some money into an American company, then you're able to do that when you apply for the E-2 visa. Keep in mind that the E-2 is a treaty investor visa, not a green card visa. This means that it is a temporary visa, i.e. a nonimmigrant visa, as opposed to a more permanent one, which would be a green card. Additionally, an E-2 visa doesn't require any minimum of money, so you can invest $100 or $1,000,000 into the American company you want to support.
KEY COMPONENTS OF E-2 VISA
There are some important key components of the E-2 visa to keep in mind. One of those key components is that a treaty investor and specific employees are able to legally work in the United States for a business where the investment has been made by the investor as long as the country has a national treaty with the United States. Another key component of the E-2 visa is that the investor is only allowed to work for the business that sponsored the E-2. This means that if the business is self-owned, you can work for the business with the E-2 visa only if the business sponsored the visa. Lastly, these visas can last up to five years with an unlimited amount of extensions with members of the family able to enter and stay in the United States for up to two years.
Eligible Countries For The E-2 Visa
Albania
Argentina
Armenia
Australia
Austria
Azerbaijan
Bahrain
Bangladesh
Belgium
Bolivia
Bosnia and Herzegovina
Bulgaria
Cameroon
Canada
Chile
China (Taiwan)
Colombia
Congo (Brazzaville)
Congo (Kinshasa)
Costa Rica
Croatia
Czech Republic
Denmark
Ecuador
Egypt
Estonia
Ethiopia
Finland
France
Georgia
Germany
Grenada
Honduras
Iran
Ireland
Italy
Jamaica
Japan
Jordan
Kazakhstan
Korea (South)
Kosovo
Kyrgyzstan
Latvia
Liberia
Lithuania
Luxembourg
Macedonia
Mexico
Moldova
Mongolia
Montenegro
Morocco
Netherlands
Norway
Oman
Pakistan
Panama
Paraguay
Philippines
Poland
Romania
Serbia
Senegal
Singapore
Slovak
Republic
Slovenia
Spain
Sri Lanka
Suriname
Sweden
Switzerland
Thailand
Togo
Trinidad & Tobago
Tunisia
Turkey
Ukraine
United Kingdom
Yugoslavia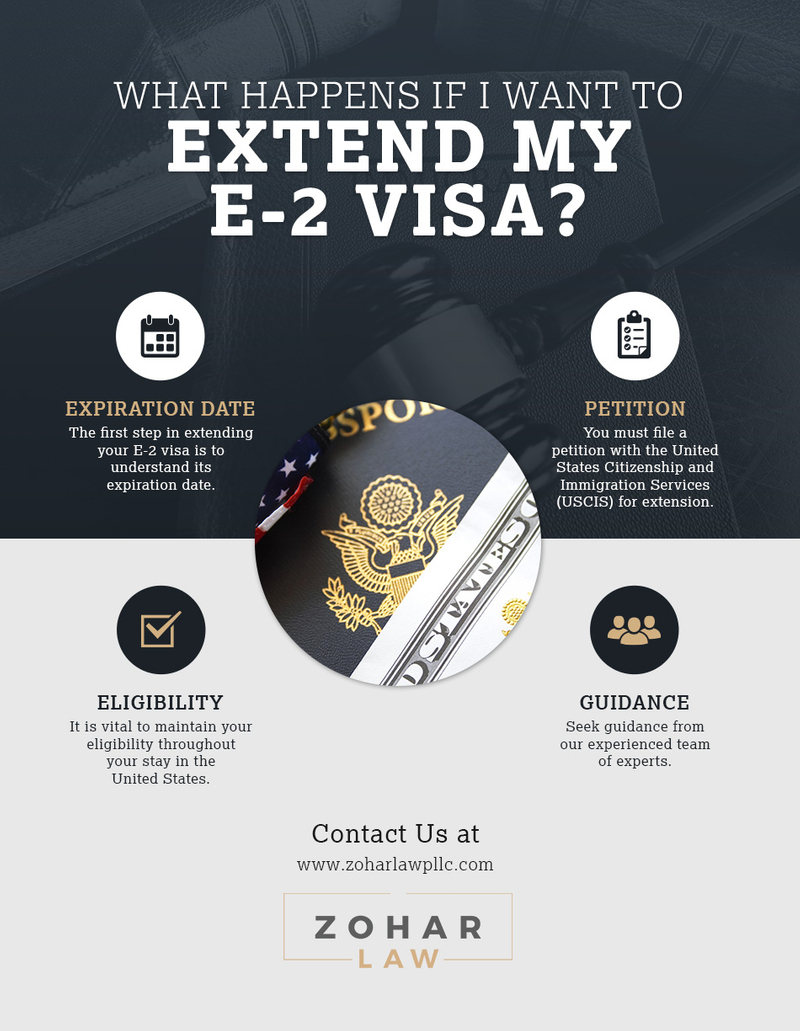 HOW CAN OUR LAW FIRM HELP YOU
Zohar Law PLLC is very well versed in immigration law. As immigration lawyers, we strive to keep families together and in the country they desire to live in. We are fluent in both Hebrew and Arabic and are willing to help those who make their way into our law firm looking for assistance with immigration services. Our immigration lawyers are experienced, driven, and hardworking individuals who want to ensure that you are having your needs met. From keeping families together to helping you come into the country to work, Zohar Law PLLC offers many immigration options for you and your family.
WE FOCUS ON ALL THINGS LEGAL
Immigration law and government policies regarding visas, the right to work and deportation.
Attorney Advertising Notice
Prior results do not guarantee a similar outcome.