You Can Always Depend On
Aggressively fighting for the rights of immigrants and their families, the Zohar Law firm is focused on immigration law and government policies regarding visas, the right to work and deportation. We are located in lower Manhattan New York and also do Pro Bono work for qualified cases.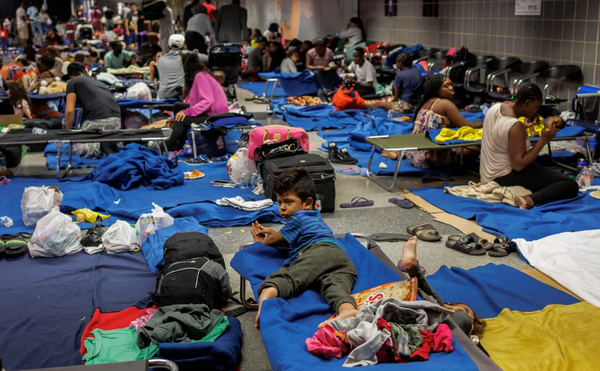 Zohar Law Featured In the New York Post
Gadi Zohar was featured in a recent article in the New York Post about "NYC dumping more money into migrant crisis than any other US hotspot."
WE HELP WITH ALL THINGS LEGAL
Immigration law and government policies regarding visas, the right to work and deportation.
dependable
Backed by years of knowledge and experience, the immigration lawyers at Zohar Law Firm in Manhattan provides unparalleled legal services that protect the rights of those immigrating to this country. Find out what makes us the chosen firm of New York families.
Your Top Rated Local® Manhattan Immigration Law Firm

Covering all matters of immigration law, including visa assignment, green cards and deportation, the legal team at Zohar Law firm in Manhattan is prepared to handle all immigration issues with creativity and personalized attention.

Operating out of the World Trade Center in New York City, the Zohar Law Firm welcomes those who look to become US citizens and those who prefer to work & live here. Within close proximity to the immigration building & courthouse in lower Manhattan, we support the highly-diversified population of the region with pride.

From assistance with visa applications to help with deportation issues, our client-focused legal team is now taking new clients. Please contact us for a comprehensive legal consultation. We are the preferred team of immigration attorneys serving an international clientele.
WELCOME TO ZOHAR LAW PLLC
With ties to New York City that date back decades, the legal team at Zohar Law Firm is exceedingly proud of providing services to immigrants seeking to call the United States their new home.
Whether you need assistance with obtaining a student or work visa, a green card, amnesty or help with avoiding deportation, we have the legal expertise and the knowledge needed to guide you through the system without complication. Catering to the specific needs of each of our clients, we strive to be both flexible and highly communicative, keeping the process of legalization as seamless as possible.
Offering the experience and know-how of a larger law firm, with the personalized attention of a smaller enterprise, we strive to go above and beyond to serve our clients' immigration law needs.
We Speak English, Spanish, Hebrew, and portuguese